I often reflect on the story of when Mary, sister of Martha and Lazarus, anointed Jesus with her costly spikenard.
Did she realize her act of love was the King of King's prophetic anointing that day?
Jesus knew.
He said simply, "She did what she could."
Powerful words.
Words I would like to hear Him say.
Here's a bit of a poem I wrote in memory of what Mary did.
Do What You Can
Mary's love in that hour, symbolically shown,
Was much more than she could have known.
Anoint the Anointed—What a heavenly thought!
He was everything she had ever sought.
She began at the top of His head
And, pouring all, bent down at His feet.
Do it, dear Mary, please do it
Pour it all out on Him
Lavish your best, spare not a drop
Your love is the fragrance that gladdens His heart.
It's love for love, so do what you can
Give the King the love He is due
And, Mary, you can fill the world with the scent of it too
Read More
Our world is so noisy. Even what we see is noisy. We are looking at flashing lights, images and words on signs, constant ads and messages come at us at every turn. When we turn things off we'll find quiet within. We'll hear God and feel His love.
Open to God, we need to reflect, dream, and think with Him. Silence soothes our minds and souls.
Why are we so addicted to our cell phones? We set notices so we don't miss anything on our feeds. We're lost if we are away from the internet, live streaming, email, social media, etc. We're constantly occupied with something to do, to see, to hear. We can't be still for long because we've formed the habit of preoccupation.
In one of John Eldredge's newsletters from Ransomed Heart Ministries, he said, "It is as though we are looking, always looking, for something . . . someone. What is it we are craving all the time? Why do we put ourselves out there for attention?"
Some of us are not that hooked up in the ways I've described, but what about other distractions? Bingeing on television episodes?—(which I finally stopped doing.)
God is our constant companion. Shekinah is in our hearts. The Lord of glory is being ignored.
The first thing God did after Adam and Eve sinned and hid themselves from Him was to search for them while calling out, "Where are you?"
In the book Prayer: Finding the Heart's True Home, Richard Foster says God continues looking for us.
Today the heart of God is an open wound of love. He aches over our distance and preoccupation. He mourns that we do not draw near to Him. He grieves that we have forgotten Him. He weeps over our obsessions with muchness and manyness. He longs for our presence.
I urge you to stop whatever you are doing for a minute, breathe deeply, and be still in God's presence and receive His affectionate love.
The featured photograph here is by Sharon Brisken. She has such an artist's eye for beauty. Check out her work at Burning Hearts for God's – Featured Artist's page.
Read More
Proverbs 17:22 says "A cheerful heart is good medicine, but a crushed spirit dries up the bones."
White scenes of winter soothe me because I grew up in Minnesota and enjoyed a wonderful childhood full of love, play, and no worries. These days, I grieve for children who do not have the benefit of a fearless childhood.
I wept watching the news of the school shooting in Florida. So, so tragic! More loss of innocent lives, so full of promise.  And when ordinary people become heroes and pay the ultimate price . . . we feel sympathy for their families and friends.  We see the funerals on the news. I pray for those who mourn everyone lost and injured. And what about the survivors? They'll never be the same . . but for God's grace and help.
Below is a photograph of a scene in Kuhmo, Finland. It lifted me into God's arms because its beauty cheered my heart. I hope it does the same for you. Scroll down . . . This is a real place.
Even though the horrors of evil abound, the beauty, majesty, and reality of God is greater. One day all will be restored and there will be no more evil. Jesus promised. We will live in a restored, new world where Beauty and Goodness is all we will know.
"He will wipe every tear from their eyes. There will be no more death, or mourning or crying or pain, for the old order of things has passed away" Proverbs 21:4.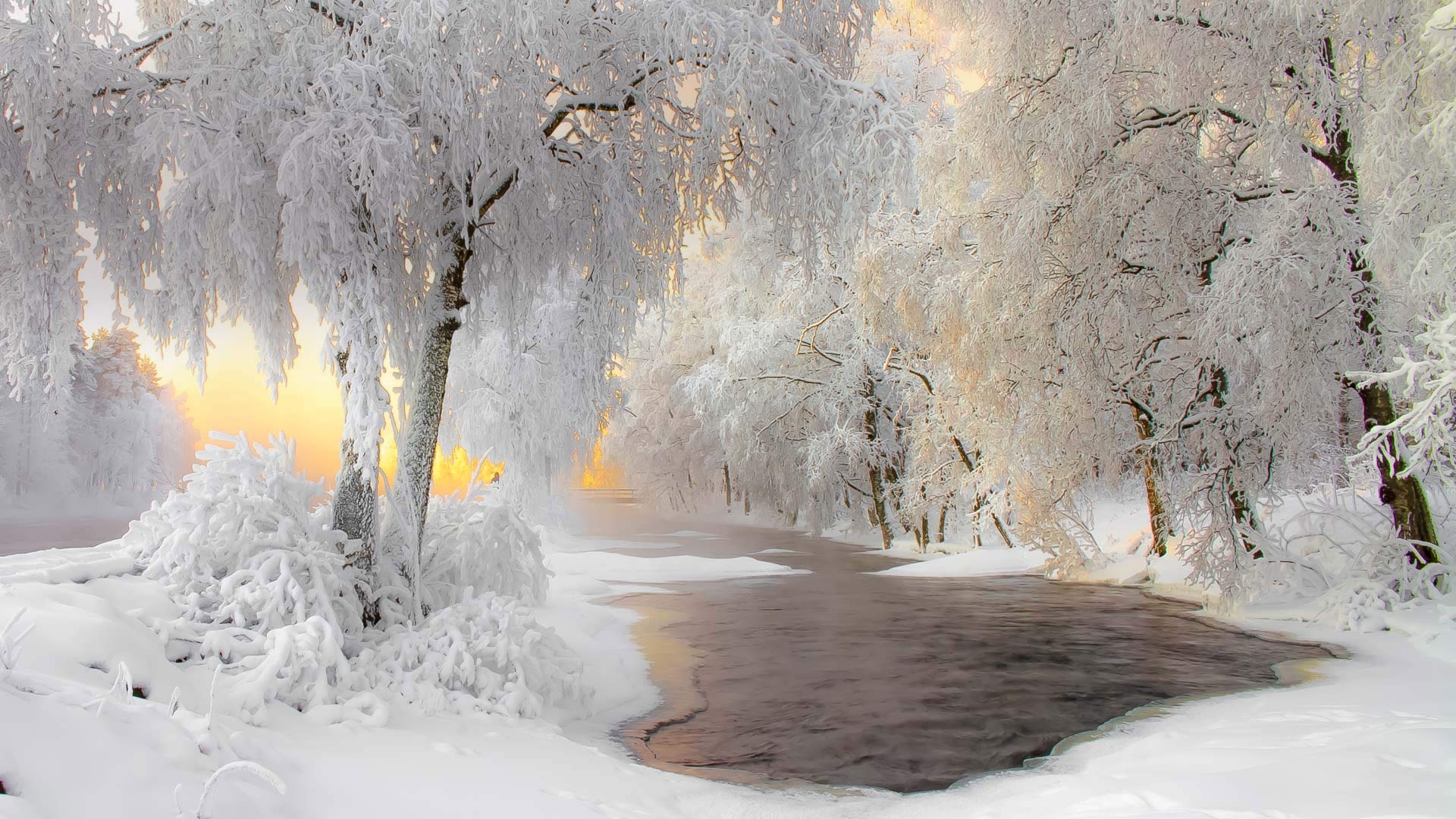 Read More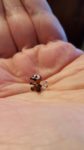 In a pottery and glass gift shop in the mountains of North Carolina, I came across a tiny piece of glass art and bought it. When I first saw it, I wondered how the artist managed to make something so tiny, about 1/4″ in size, yet with unique, distinctive parts. Its smallness is what made it special to me. I named her "Suzie the flea" because of the joy she gave me. I also saw she had a destiny to fulfill in God's kingdom of love. Since then, she's flown by airmail many thousands of miles across the country to bear witness to God's creative love and favor. The recipients have sent her back to me after she's lifted their hearts. Suzie represents to me persons who are "little" in God's kingdom yet each one holds a dear place in His heart.  Their smallness is endearing to Him. These are the hidden ones who stay in the background; they are not in the spotlight of God's kingdom. He's jealous to keep them there for His own reasons. I take great comfort in that. No more striving to be someone I am not. I am confident in this alone: God favors me and has destined to use me with messages of His love. I am small, like Suzie. Yet I am dear and can be greatly used in His kingdom. As can you.
Read More
My new writing project is stretching me out of my comfort zone but that's good.  I think because the topic of my book is about deep devotion to Christ and the creative pursuit of God, which is the highest form of art that arises from our soul. My main problem is that an overwhelming amount of content wants a place in my book. It is like a tsunami of living water that I'm trying to tame into a peaceful brook.
Yeah! Anyway, here's a single quote that rose to the surface today:
 "What comes into our minds when we think about God is the most important thing about us." A. W. Tozer.
While doing some research, I came across this artist, Paul Smith. He brings to life the meaning of this Scripture: "Therefore I take pleasure in infirmities, in reproaches, in needs, in persecutions, in distresses, for Christ's sake. For when I am weak, then I am strong" (2 Cor. 12:10 NKJV).
This is such a moving testimony. Watch to the very end; God is being glorified through this artist.  You'll want to share it.
Read More